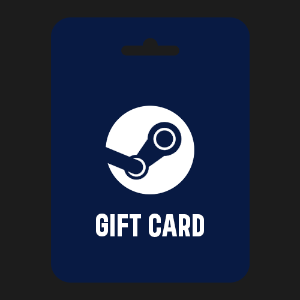 User Rating
To this product evaluation, 1 users participated.
Choose one of the best among dozens of secure payment options that suit for you and complete your Steam gift card purchase within minutes. DigoClub has always aimed to offer you the best prices and the best quality service together, hereby, all codes are selling on our website are 100% original and supplied from the main distributor.
There is a 24/7 instant delivery guarantee system for this product, the purchased product will be delivered to you as an E-Pin code.
Log into your Steam account.
Click the "+ Add funds to your Steam Wallet" link. This will open the page for adding funds to your Steam wallet.
Click "Redeem a Steam Gift Card or Wallet Code." This will allow you to enter the code purchased from our site to add funds.
Type in the code that you want to redeem. Carefully enter the code to redeem it to your account.
Enter your address if prompted. 
Confirm the amount that will be added. Once you've entered the code, you'll be shown how much will be added to your account. Confirm that this is the correct amount.
If you are entering a code from another region, the total will be converted to your local currency using the day's exchange rate.
Apply the wallet balance during checkout. When you're making a purchase, select "Steam Wallet" as the payment method to pay with your wallet balance. If the balance is insufficient, you'll need a secondary payment method to pay for the rest.