Hogwarts Legacy - A Spellbinding Adventure in the Wizarding World
Immerse yourself in the enchanting realm of the Harry Potter universe with "Hogwarts Legacy," a captivating role-playing game that lets you carve your unique path as a student in the iconic School of Witchcraft and Wizardry. This piece will provide an insightful overview of the game, emphasizing its standout features and why it's an unmissable addition to any gamer's library.
Embrace Your Inner Wizard: An Engrossing Narrative
"Hogwarts Legacy" takes you on an unforgettable journey in the wizarding world, set in the 1800s before the events of the Harry Potter series. As a student at Hogwarts, you'll navigate a richly woven narrative filled with magic, mystery, and adventure.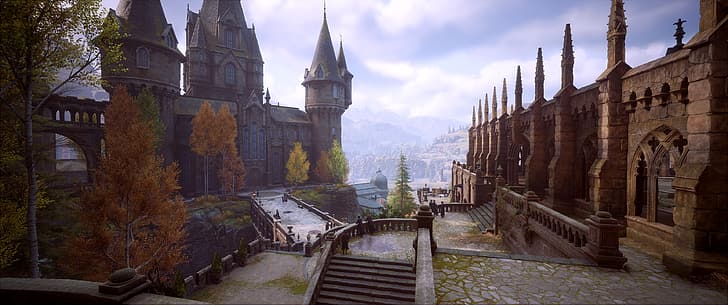 Dynamic Gameplay and Mechanics
The game offers a fully immersive RPG experience, allowing players to attend classes, learn magical skills, make allies, face rivals, and make choices that shape your destiny.
Visuals and Audio - An Immersive Experience
The stunning graphics of "Hogwarts Legacy" recreate the magical world of Harry Potter with impressive detail, bringing Hogwarts and its surrounding locales to life. Coupled with an atmospheric soundtrack, the game offers a truly immersive experience.
Why "Hogwarts Legacy" Should Be Your Next Adventure
"Hogwarts Legacy" is not just a game for Harry Potter fans. It's a carefully crafted RPG experience that stands tall among its peers, offering an engaging narrative, dynamic gameplay, and an immersive atmosphere that will captivate gamers of all stripes.